Moving To Canada
This page contains the essentials on the actual move to Canada - moving your family, packing household items and pets. Go to these pages for Customs And Immigration information, what to do on and after your Arrival in Canada (including your rights and responsibilities as a new resident) and all about Canadian Citizenship.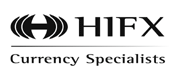 Another major part of your move will be the transfer of your currency over to Canada. Selecting the best method to do this can save you a lot of money so be sure you DON'T use the main street banks. HIFX are a specialist international currency transfer company that offer no commission, no fee transfers - all electronic and fast and even offer fixed rates that can be held/booked for months in advance.
This can allow you to budget accurately and have no nasty surprises should the markets shift. When we moved, the rates fluctuated by over 20 cents to the pound over a six month period (almost 8%). Luckily things worked in our favour but I would have been devastated to have taken an 8% hit to my life savings that wasn't budgeted for.
So for free information on the exceptional services offered by HIFX click on the graphic or follow This Link.
Packing Up
When it comes to moving house there are several theories as when to put the house up for sale. Basically, we were told to wait until called for medicals as at least then you are over half way through the process. We were lucky in that we had somewhere to go, so we put the house on the market as we just wanted to have it sold and out of our hair! Even then, as "Our Story" shows, we had trouble. If you have Kids make sure you keep them involved. One big mistake we made was thinking that our 3 year old didn't need to know - we were amazed when a very sad and angry boy told us what the "For Sale" sign meant in the front garden!
Only YOU know what you will take with you so it may be easy or it may be a serious project to plan what to take, sell or throw out! Put kids into the equation and it starts to become complicated.
We used the whole exercise to get rid of all our old or unwanted things and start again. It comes down to economics if it costs more to insure,store and ship something than its worth. The decision on whether to insure or not is a personal choice and depends upon the value of the items you are shipping and don't forget to take into account any excess fees you have to pay in the event of damage or losses.
Most shipping agencies charge by the cubic foot and have several schemes offering different rates - "share a container" or "Full container". The Full container service will have the container packed and sealed at your residence. The shared container service will see your possessions packed at your residence and then transported to the companies depot. Once there it is packed with other items to complete a container.
It all depends on how much you intend to ship on which service is the best for you. All the companies we contacted offered to send an estimator to the house to size up the load, go through your options and give a rough estimate to cost. Whatever you decide, ensure you give yourselves plenty of time to contact the shippers as we almost left it too late - 6 to 8 weeks would be reasonable. There will be plenty of advice on offer from qualified professionals - moving continents is a huge undertaking so any advice or extra information may help you out or save you money!
We used Personal Shipping Services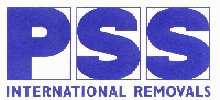 International Removals from Croydon with a "Door to Door" shared container service and had a great experience. Out of several companies we contacted they were flexible to fit us in (despite the short notice!) and gave a good quote. The estimator was thorough, polite and straight to the point, giving an on the spot quote that was close to the finalised cost after packing.
The removals team arrived on time, were courteous, funny and quick - packing inside the time allotted. The team completed a packing list as they packed which is essential for the customs and gave a copy to us (basically the receipt for all your possessions!). Due to our circumstances (no visa's!) we stored everything prior to shipping which wasn't a problem.
Upon the arrival in Canada, the agent (AMJ Campbell) contacted us with all the information and forms required. Once the customs had released it, the shipment arrived at our house 2 days later and was unpacked for us. A true door to door service! We suffered one breakage - a glass - so we were happy. Unfortunately, PSS only ship from the UK.
Pets
As with everything, your circumstances depend on whether you'll bring any pets over with you. There are strict rules to be adhered to for the Importation Of Animals - as with most countries - so please ensure you fully understand what is required.
There are a few things to consider - if you are going into rented accommodation on your arrival having a pet will seriously restrict your choice of home. The local bylaws concerning pets are fairly strictly enforced leading to large fines if broken so make sure you understand them!
A great resource for pet-friendly Hotels, Cottages, and Other Accomodations in Canada is the

PET FRIENDLY Accommodation Directory which will ensure you can find the appropriate accommodation before you arrive.
Make sure any innoculations are in date and you have the records. Also, it isn't cheap to transport animals so bear that in mind too. Its worth delaying the arrival of your pet if possible to give you time to settle in and complete all the arriving formalities with one less thing to worry about. After a long and stressful journey do you really need to stay at the airport for the vet to inspect your pet and complete all the necessary paperwork? Then you have to organise the transport to your accommodation with a stressed out animal!
At the end of the day, moving countries is enough of an upheaval without leaving the family pet behind. That was the case for us so we brought our 3 year old Golden Retriever "Boris" over with us. Again, we checked several different companies and schemes but eventually settled for Airpets at the Willowslea Kennels, Heathrow.
They had Boris in kennels for 2 weeks prior to his departure during which time he had a custom travel kennel made for him and time to get used to it. All the necessary paperwork and vets examinations were handled by Airpets and he was booked on a scheduled flight. On the day of the flight he wasn't put in the kennel until the last minute before loading which kept the time in the kennel restricted.
When we collected him all the paperwork was in order and all we had to do was go to the customs hall in the Calgary Terminal and then return to the cargo terminal with the release paperwork to collect one seriously excited dog!
With the vets fee's being expensive - as in most countries - we strongly recommend that you take out pet insurance as a small monthly payment (depending upon the size of your pet) can help avoid large invoices.