Immigration Resources
This Immigration Resources page is a directory of companies and service providers who are there to help with your move. This will cover everything from shipping companies, immigration consultants and educational assessments to currency transfers and pensions.
The accommodation section holds information about and a means of contacting exceptional relocation specialists and realtors. Whether you are new to the area or new to the country, by using a realtor for your accommodation needs you have access to a phenominal resource.
Please feel free to suggest anyone that has given you great service by using the contact form by clicking here.
You can also learn from others by visiting the "Questions and Answers" section listed on the left of your page.
Accommodation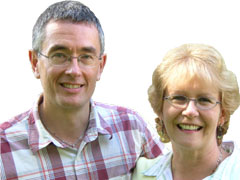 For anyone considering a move to British Columbia we are able to recommend the premier relocation service available. Sue and Frank Gerryts are both licensed, professional Realtors who have used their own Immigration experience to provide an exceptional service. This runs from just information on the processes invlved, through to area tours and solid advice on where to settle that is right for YOU.
Just click on the graphic or Just Here! to learn more about relocation to British Columbia and be able to make contact with Sue and Frank for further information and assistance.



We are lucky to have teamed up with top Calgary area realtor Darin Ruff whose independant "The Real Estate Company" have a fantastic reputation covering the City of Calgary, Airdrie, Bragg Creek and Cochrane.
If you are a newcomer to the Calgary area, thinking of selling your current property or buying somewhere new then we are pleased to recommend one of the top realtors in the Calgary area whose service is second to none. Darin has a wealth of local knowledge and expertise and if you are a buyer then his services come at no cost. Just click on the picture or the text links to contact Darin for even more information about his premium Calgary Real Estate services.
One, fantastic option you have is for all the latest listings to be emailled to you before they are made available to the public at large. Just simply click any of the links above and fill in the contact form with your house "requirements". Darin will then set up an email alert system that automatically sends you the latest listings within hours of them being made available by the MLS® service. Please ensure you include your price bracket, area of choice, house style/size, number of bathrooms or bedrooms you require and any other pertinent information to help refine the search for you.
As with all service providers associated with this website, your private details will not be divulged to any other parties. Should you wish to be delisted from the email service just click the appropriate link on the email you receive and your instructions will be followed.
Here is a testimonial from one of Darins many happy customers:
"Darin's exceptional service has been a breath of fresh air. We put our trust in him and we were rewarded with regular progress reports, honest opinions and up to date information on a very fluid market. He listened to our needs and made sure we were satisfied - a true professional in all regards who we thoroughly recommend to all our friends and family for their Calgary real estate needs."
Mr & Mrs Irvin, Calgary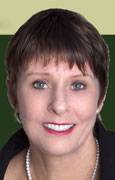 Should you be considering a move to Southern Ontario then Renate Penkett is the Provinces leading relocation expert. With an entire career dedicated to International and Ontario Relocation, Renate has established herself as a leading industry specialist. Attendance of symposia related to Real Estate relocation, extensive travel, and diverse connections worldwide have provided for representation in many countries. A global perspective and networking capabilities have resulted in relationships with integral institutions that play a key role in Ontario Relocation and housing transactions.
Through the multi-listing service, Renate has access to all properties listed for sale in a huge geographical area covering Toronto, Oakville, Mississauga, Brampton, and all surrounding areas. Just let her know what type of property you wish to purchase and the preferred area and she will find it for you!
To learn more about Renate and the comprehensive service she offers just Click Here!
Currency Transfer and Pensions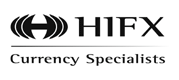 HIFX are a leader in currency transfers and offer great advice, excellent rates, no fee's commissions or transfer costs and automated processing. Above all, they are committed to the highest levels of customer service to their valued clients. Here's a testimonial from one satisfied client:
"I made my first transaction with the competition and was disappointed with the level of service received. I followed your recommendation to use HIFX and was thoroughly impressed. We've made two more transactions of different sizes and are now looking into the regular payments options. It's great to see a company live up to its promises consistantly - vital when you are moving your life savings around the world!!"
Mr and Mrs Shipton - moved to the Calgary Area, June 2006.
Click on on this Currency Transfer link for more detailed information on this exceptional service.
TransAtlantic Transfers - If you have an occupational or personal pension plan in the UK you should be aware that in certain circumstances the capital gains and income in those plans could be subject to taxation (even though you do not have access to the monies to pay the tax).
There is a way to transfer the plans tax-effectively to Canada but you must act before the pension starts to pay out. Transferring the plans can be complex and time-consuming but there is a specialist company which can help you:
They can help you transfer your personal and occupational plans and
> avoid a potential tax liability
> avoid exchange risks
> grow your pension faster
TransAtlantic Transfers has a special offer for visitors to OneStop immigration-canada.com. If you enter the code osc101 on the "Order" page of the Transatlantic Transfers site, you will receive a substantial discount on the price of their comprehensive guide to transferring pensions to Canada.
Mortgages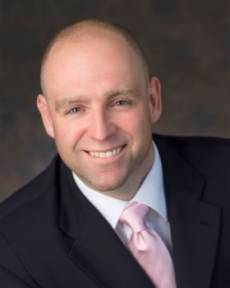 Graham Connor is a leading mortgage specialist based in BC and can offer Mortgages Canada wide through his independant brokerage.
As an independant professional, Graham is able to access the most suitable product for YOUR needs at exceptional rates better than the main banks.
An honors graduate in accounting and finance from Nottingham Trent University in England, Graham went on to work in the City of London for foreign exchange brokerage and investment trust houses before joining the Metropolitan Police, London. Rising quickly to the rank of Detective Sergeant, Graham worked as a financial investigator and received commendations for his ability to handle complex cases.
A family holiday to British Columbia convinced him Vancouver was the only place to be for his wife, son and two six year old Labradors. His background provided the natural foundation for a career as a mortgage broker. Integrity, expertise and unquestioned reliability are the cornerstones of Graham's philosophy as a mortgage specialist.
For a free, no obligation assessment please Contact Graham.
Education Assessments
It is imperative that you understand what equivalency your educational qualifications will have in Canada. Once you know what level you have you can plan which career path to choose or what you need to improve. Also very important for your visa application.
I would recommend checking with the qualification equivalency agency for whichever Province you intend to move to and find out exactly what you require in the way of documentation. This could be as simple as course transcripts or calenders showing the amount of time you had to study each subject to acheive your qualifications. It is far simpler to obtain all the correct documents BEFORE you leave your home country than it is to find yourself in canada in 5 years time, needing them to apply for a course.
We are facing this at the moment for my wife who has decided to change career tracks as the kids grow up. We've been here 4 years and as I was the main applicant, only I had my qualifications assessed by the Alberta agency IQAS. So, even if you don't actually apply for the assesment, at the very least, make sure every adult that is moving has all the paperwork they need prior to moving! This will save a huge amount of hassle later on as life changes very quickly and you never know when you may need it. If we can't prove the equivalency, she will have to study to requalify!! Thats expensive and time consuming.
To follow the link to all the info on having your qualifications assessed just CLICK HERE
Employment Opportunities
Womens Work Station - Canadian links, job listings,WAHM links and legitimate work at home opportunities.
One, often overlooked, option is to secure a work from home income by building your own web based business. Though it may seem daunting, it is made VERY acheivable by the Site Build It system which I have used for this site. With no website building or programming experience at all, I have built over 150 pages of content and one of the most comprehensive resources for Canadian Immigration.
The Immigration process can takes upto 4 years in which time you can build a regular income from a business that you can take anywhere in the world. All you need is an internet connection and you are away. Just imagine starting your new life in Canada with a solid, established home business behind you that takes a lot of the money worries away and provides an extra piece of security during a period of immense upheaval.
Just Hype or sales pitch? Not at all - just click on the "SiteBuildIt" (SBI) links at the page footer for more information.
Immigration Consultants
We highly recommend Phil Mooney of CAI Toronto (Immigration Consultant)
Shipping Companies
From the UK -
For all your shipping and moving requirements contact Personal Shipping Services.

From the USA -
Moving Companies - Moving Quote for Moving Services
Get free moving quote for moving services from moving companies.


The USA
As Canada's next door neighbour and main trading partner it's hard to miss out the USA. Whether you are also considering moving to the US or just, like many Canadians, will be looking to visit the states then VisitUSA.com is the place to start. As America's top outdoor adventure travel guide you can turn your vacation into an adventure. Find information on traveling in all 50 states.
Vehicles
An essential item most immigrants will rush out and buy is a replacement vehicle. Before you do, read our Car Buying Guide for great tips and advice.