Recreation in Alberta
There is soooo much to do for recreation in Alberta, being bored really is not an option. Every town and city has a phenomenal program of sports, activities, hobbies and interests for all ages. Many are organised and run by volunteers - a big part of life as a Canadian.
The best information website for Recreation in Alberta is produced by Alberta Recreation and Parks Association. This site is fantastic and will link to all the major towns and cities, most sporting and hobby associations and is a tremendous resource for all recreation in Alberta.
The
Canadian YMCA
are dedicated to providing affordable leisure, health and fitness facilities to everyone across Canada. They have great facilities and run "camps" for kids through school holidays. All the facilities are available year round and most instructors are unpaid volunteers - helping keep the cost down.
By far THE best resource on outdoor pursuits is SnowOceanAdventures.com - you'll find one of the most comprehensive travel and sports sites the web has to offer. Bill review's the latest sports and travel publications on topics like skiing, sailing, diving and snorkeling, backpacking and mountain biking so your leisure time is more productive.
Winter Sports
The major winter sports are skiing, snowboarding and hockey (skating included).
Alberta has two National Hockey League teams - the Calgary Flames and the Edmonton Oilers to satisfy the demands of a hockey crazy Province. Thousands of kids play in recreational leagues all wanting to make the "big time".
Places on teams are normally in short supply so ensure you find out when registration is to avoid disappointment. Hockey is an expensive sport and requires dedication from both players and parents alike with some early morning practice times common.
The Albertan Ski hills are world renowned and are normally high in the world rankings. The ski season will usually run from mid November through to mid May depending on the weather and which hill you go to. The Major Albertan Ski Hills are:
Sunshine Village

Lake Louise

Marmot Basin

Fortress

Nakiska

Mount Norquay

Castle Mountain

Snowmobiling, quad biking, cross country skiing and snowshoeing are all favourite pastimes for recreation in Alberta as well! There are countless trails in all of the parks for non motorised sports and plenty of places out of the parks for those in search of speed. Several companies offer various packages for Huskey Sled rides which can vary from 2 hours to a couple of days. These tours are great for kids who can even have a go "mushing" (driving) and take place in fantastic scenery.
Hunting is popular and is heavily regulated with strict seasons and a tag system. For all the information on Hunting, fishing and adventure vacations Hunting and Fishing in Canada and Canada's top fishing & hunting source are the best resources and will ensure you experience the trip of a lifetime!
As if that's not enough, there are plenty of indoor sports facilities and leisure centres around the Province.
Summer Activities
Once the snow and ice have departed and the hat and gloves have gone into hibernation, its time for more outdoor pursuits. Hiking, camping and mountain biking are probably the most popular activities for recreation in Alberta with all the spectacular scenery and clean mountain air.
Camping is by far the most popular pastime in Canada and all the Provinces have great resources with campgrounds and back country trails. A fantastic resource for camping advice, information and equipment is My Favourite Camping Store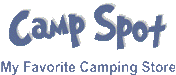 - A camper's resource for camping gear, camping tips, safety advice, camping recipes and cooking tips, camp songs, camping checklists, and much more!
Many campsites are Park run and are well equipped with good facilities, including showers, toilets, picnic tables and barbeque/fire sites. Some even provide firewood. Most are a first come first served and can quickly fill up in the summer - especially around long weekends.
If you want to venture into the back country you will need a permit if you want to camp over. The back country sites are regulated and these permits must be booked and paid for in advance. Please be aware that the animals are wild and dangerous and obey all rules and heed any warnings. Learn what to do in the event of an encounter and carry Bear spray.
Always pack out what you pack in, leave nothing but footprints and do not feed the wildlife.
Right, enough of the lectures, on with the info!
Many towns will have sports leagues for the summer - though the season may be short. Again, with kids, always register on time to avoid disappointment as teams are normally over subscribed. The ARPO site above will have the necessary links to get into contact with the respective sport or recreation association.
Golf is massive in Canada and you will never be too far away from a course. Though expensive, many use it for excercise, fun and business.
Canadian Football is definitely the poor relation to American Football though faster with 3 "downs" instead of 4. The Calgary Stampeders and the Edmonton Eskimo's are the Provinces teams with Edmonton being the better team. Not everyone's idea of fun but worth seeing at least once.
Whatever you like to do, I hope this has given a good insight into recreation in Alberta and access to some good information. Enjoy.