Finance Pages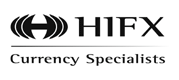 Finances In Canada - The main page on your personal finances in Canada.

Money Transfer Overseas - For all your international money transfer information.
Student Loans - For all the information on the Student Loan system in Canada

Pensions - All the information on state and private pensions in Canada.

Personal Banking - All the information on personal banking once you are in Canada.

RESP'S - All the information on Registered Education Savings Plans, the government backed saving scheme for your kids post secondary education.
Auto Insurance - Great page packed with information on the canadian Auto Insurance system and how it affects you!