Recreation In Ontario
Recreation in Ontario is a massive subject and I'm sure there is something to keep everyone occupied.
The big cities have all the attractions you could wish for - everything from museums, theatre and concerts to fun parks, leisure centres and major sporting events. Each city will have its own dedicated "attractions" page to cover its local area so we'll try and cover everything else here.
Ontario Travel is the largest source of information on recreation providers in Ontario and is a government sponsored agency. The site is dedicated to tourism and vacations around Ontario and has some great links.
Camping is one of the most popular pastimes in Canada and every Province dedicates plenty of resources to cater for this. For all the best camping information, advice and equipment be sure to visit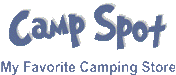 My Favourite Camping Store - A camper's resource for camping gear, camping tips, safety advice, camping recipes and cooking tips, camp songs, camping checklists, and much more!
Most people who look for adventure and exploration will obviously head for the Parks where they will not be disappointed! The pristine beauty and wildlife viewing opportunities are highly recommended.
For the hunting and fishing trips and information Canada's top fishing & hunting source and Hunting and Fishing in Canada are both authoritive websites providing all the contacts and resources you need for the adventure of a lifetime!
There must be thousands of kilometres of trails in Ontario so if you are keen on Cycling, Hiking or even ATV Riding you will not be disappointed. There are several "classic" routes including the 350km Lake Ontario Waterfront Trail or Canada's oldest and longest the Bruce Trail runs 725km along the Niagara escarpment. This amazing area has been declared a UNESCO World Biosphere Reserve by the United Nations with an extensive array of terrain and natural beauty along its route.
Ontario also has an extensive wine making heritage and is home to many vineyards. For a complete list of these including the tours (you can even cycle between them!) and festivals available visit the Wine Council of Ontario website.
Undoubtedly one of the largest draws to Southern Ontario has to be the majestic Niagara Falls. The Tourism Niagara website is packed with all the information you will require for a trip to see the falls and the surrounding area.
For those more at home on the water, Ontario's lakes, rivers and waterways offer a full assortment of activities. From Canoeing through the wilderness in search of adventure to Sailing in organised regatta's on the magnificent Great Lakes.

These five enormous lakes are incredible in their sheer size and are more like inland sea's! They are now the subject of conservation efforts to clean up the pollution that has poured into them from the heavy industry and populations on both sides of the border.
They offer complete recreational possibilities with good beaches, all manner of water sports, tour cruises, fishing and even have the full range of winter sports (except downhill!).
By far THE best resource on outdoor pursuits is SnowOceanAdventures.com - you'll find one of the most comprehensive travel and sports sites the web has to offer. We review the latest sports and travel publications on topics like skiing, sailing, diving and snorkeling, backpacking and mountain biking so your leisure time is more productive
With Canada, and North America, being settled by the westerners from the eastern shores, Ontario has a vibrant History. From the era of the First Nations through to the pioneers and settlers struggles there are fascinating stories to be heard. Kids will love the heritage sites with rebuilt forts and re-enactments of the 18th century war with America.
Staying with the kids for a while (including the BIG kids) there are plenty of amazing places to visit. For a full directory of recreation in Ontario and valuable coupons see "Attractions Ontario". No page on recreation in Ontario would be complete without mentioning the world class Golfing Facilities. From the stunning scenery through to championship courses played by the worlds best professionals there are a myriad of courses available. The Ontario Golf Hall of Fame is located at the Wooden sticks golf course in Uxbridge.