Ontario Relocation
Renate Penkett is well established as one of the leading Ontario Relocation experts being a member in good standing of 3 different Real Estate Boards and 2 Associations. For anyone considering a move to this vibrant part of Canada, contacting Renate in advance should be a clear priority. As a buyer, Renate's services will come at no cost as the property seller pays the Realtor commissions.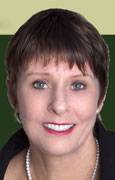 The majority of homes sold in Canada are sold through the multi-listing service. This is described as a co-operative marketing system to ensure maximum exposure of properties for sale. Fundamentally it is a central registry of properties, which is used by Realtors to match buyers with homes on the market.
The major benefit of the MLS is that it allows the Realtor to search for properties for a buyer without the buyer going from one Realty office to another!! This gives the home buyer an extraordinary amount of choice and flexibility because the Realtor will be searching for suitable homes from a massive database of properties that are listed for sale. All Real Estate agents have access to the same database; therefore shopping from office to office will only waste your time.
The absolute key to a successful purchase is that you should choose one Ontario Relocation expert with whom you feel comfortable and entrust that person to search for appropriate properties.
With an entire career dedicated to international and Ontario Relocation, Renate has established herself as a leading industry specialist. Attendance of symposia related to Real Estate relocation, extensive travel, and diverse connections worldwide have provided for representation in many countries. A global perspective and networking capabilities have resulted in relationships with integral institutions that play a key role in Ontario Relocation and housing transactions.
Through the multi-listing service, Renate has access to all properties listed for sale in a huge geographical area covering Toronto, Oakville, Mississauga, Brampton, and all surrounding areas. Just let her know what type of property you wish to purchase and the preferred area and she will find it for you!
Renate has provided the following monthly real estate update:
"TORONTO, June 4, 2008 -- The Greater Toronto Area resale housing market recorded 9,411 transactions in May, Toronto Real Estate Board President Maureen O'Neill announced today.
On a year-over-year basis the GTA average price increased four per cent to $398,148 in May from the May 2007 average of $382,787. Prices increased three per cent in the City of Toronto to $434,271 from $422,163 during the same period a year ago, while in the 905 Region there was a five per cent increase to $374,629 from $355,341 last May.
"Price gains show that real estate continues to be a solid investment for the consumer," said Ms. O'Neill. "We are confident about the market because employment in the GTA continues to be strong and interest rates remain low. As long as consumers have the financial resources to buy homes and a variety of choices to manage carrying costs, the market should remain stable."
"May's sales figures represent a 16 per cent decline in the GTA from the record month a year ago when 11,146 sales were recorded," said Ms. O'Neill. "More than 9,000 properties changing hands still represents considerable market activity."
In the City of Toronto, there were 3,711 sales, down 19 per cent from last May's 4,578 sales and down 6 per cent from May 2006. In the 905 Region, 5,700 transactions were recorded, which represents a 13 per cent decline from the 6,568 sales during the same period a year ago but up 4 per cent from May 2006.
"The Toronto Land Transfer Tax has been in effect for four months and the decline in sales has been running for the same time period," said Ms. O'Neill. "We're keeping a close watch on the effect of this new tax."
Two specific areas North of Toronto experienced increased sales activity in May. In Uxbridge (N16) sales were up 10 per cent, while Stouffville (N12) saw a 12 per cent increase in sales, driven mainly by detached home transactions."
To make contact with Renate and experience the pinnacle of Relocation professionalism just scroll down past the testimonials to the contact form. Once submitted, Renate will respond as soon as possible to fulfill your Ontario Relocation needs.
Here are some testimonials from Renate's satisfied customers:
"I have known and worked with Renate Penkett for several years. I know her to be a good friend, dedicated professional and a terribly honest and conscientious individual.
Her work ethic is of the highest standard and loyalty to her clientele is above and beyond the call of duty.
Should you ever require a realtors advice or service Renate is the woman to contact. It is my pleasure to highly recommend Renate."
"I would highly recommend Renate to anyone moving to this country from overseas. I found her to be experienced, motivated and highly professional."
"Thankyou Renate, for making our move a very positive experience. It truly was a stress free experience. And for that I thank you again."