Contact Phil Mooney - CAI Toronto Inc.
For your FREE, no obligation assessment of eligibility from the experienced and trustworthy team at CAI Toronto Inc. please complete the form below.
Please note: The information collected by this form is held in the strictest confidence and at no point will it be used for anything or by anyone else.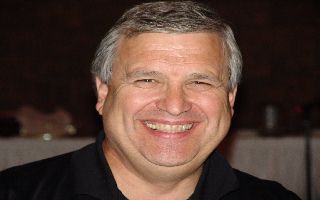 Phil Mooney is a Certified Canadian Immigration Consultant, and member of the Canadian Society of Immigration Consultants (CSIC) the body which has been appointed by the Government of Canada to regulate Immigration Consultants. He participated in the development of the Professional Skills Exam for Consultants, as a Subject Matter Expert, is a member of the Canadian Border Services Advisory Committee (CBSAC) and regularly meets with senior Government officials to discuss Immigration issues.
He is a member of the Canadian Association of Professional Immigration Consultants (CAPIC) - the largest group of consultants which is dedicated to educating Immigration Consultants and lobbying Citizenship and Immigration Canada (CIC) on issues of concerns to both immigrants and consultants.
Mr. Mooney is presently serving as the President of CAPIC, is a frequent presenter at both the Standing Committee on Citizenship and Immigration on behalf of CAPIC and Industry seminars. He speaks regularly to graduating students of Immigration Practitioner programs, as well as presenting briefs before parliamentary committees on issues of concern.
Mr. Mooney lives in Burlington, Ontario Canada with his wife, and is the proud father of two sons and grandfather of four children. He is the son and husband of immigrants, and as a former Corporate Executive, has traveled extensively around the world.
We are also pleased to have formed a partnership with one of the foremost International Currency Transfer companies - HIFX. Our friends and family are using them and are receiving the world class customer service and exceptional rates they are renowned for. If you would like to be contacted via a no obligation email to learn how HIFX offer no commission, no fee transfer of your settling funds, check the "HIFX email" box on the contact form accordingly. No contact will be made without this permission.