BC Mortgage Broker
Whether a new arrival or just shopping around, finding the right BC Mortgage Broker is a critical part of your future financial planning and well being. As always at Onestop, we team up with exceptional, trustworthy professionals who have the knowledge and drive to advise you correctly.
We are proud to be able to introduce Graham Connor - Graham is a mortgage broker with Centum Action Mortgage Corp. part of the Centum Financial Group in British Columbia. Graham is a resident of Canada after relocating in the Vancouver area from the UK - here is a brief Bio that demonstrates his extensive financial background: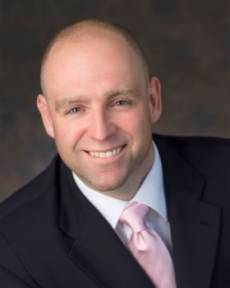 "I am an accounting & finance graduate from Nottingham Trent University in England. I worked for a foreign exchange broker in the City of London before joining the Metropolitan Police in 1993. Rising quickly to the rank of detective sergeant I also undertook a role as financial investigator specializing in complex case management.
After taking the leap to move countries, I didn't have look far for a great career to begin our new start in Canada. I qualified as a licensed BC Mortgage Broker who is able to arrange borrowing against property anywhere in the Province. I am well placed to advise on the difficulties faced by both new arrivals in British Columbia and also anyone looking for a better deal or new property - I trust you find the information I have provided below of use."
By being an independant BC Mortgage Broker, Graham is able to offer a selection of mortgage products from over forty separate lenders. He works for the client to give the best product available that best suits their needs. In the majority of cases, lenders pay the broker a finder's fee; this fee is not paid by the client. In cases where credit is more difficult to obtain, a fee may be charged to the client by the lender which is then shared by the BC Mortgage Broker. This fee reflects the considerable work that has to be undertaken to research and approve the proposed borrowing. Newcomers to British Columbia are often faced with difficulties proving their credit history though there are scenarios where this can be avoided by early planning.
Lenders will look to credit history reports to forecast if an account will become seriously delinquent. They will obtain a borrower's credit report. Equifax use a generic risk score known as the Beacon score to assign a number to the credit worthiness of the applicant. Though not the only point of reference for the mortgage underwriter, the Beacon score is often a thumbnail guide used to categorize 'A', 'B' or 'C' lending. Having an 'A' lender offer you a mortgage generally means speedier access to funds at the best rates with no arrangement fees. Newcomers to Canada will not necessarily qualify for the 'A' lending upon arrival which is a very good reason to consult an independant BC Mortgage Broker.
Prior to settling in Vancouver, Graham and his wife set up Canadian banking facilities during a research visit from the UK. He obtained a Visa card with funds secured in a GIC (Guaranteed Investment Certificate). Then, they ran expenses through the card on a regular basis in the months leading up to his arrival. Within a year, a $1,500.00 secured facility had turned into a $5,800.00 unsecured facility with a healthy credit score. By showing lenders you make sensible use of credit, your credit report will improve leading to accessibility and better rates. (Our example was based on my circumstances at the time, and is included only as a guide.) Graham would be pleased to discuss any strategies you may be thinking of putting in place.
The new arrival market is increasing in importance in BC. Banks previously imposed requirements for 25% to 35% down payments. Now the options are improving for newcomers. Using the services of an independent BC Mortgage Broker, applicants now have access to 5% down payment programmes. Non-residents and new immigrants in Canada less than one year are considered on a case by case basis. Generally, borrowing rates will increase as down payments decrease. 'High ratio' mortgages (where the loan to value ratio exceeds 80%) also bring with them mandatory insurance to protect the lender. Some lenders offer self-insured products. Rates of insurance also decrease as the proportion of down payment increases. The cost of the insurance can normally be applied to the mortgage.
Ultimately, the decision whether to rent or buy a property is a personal choice taking into consideration the priorities of each unique case. My experience is many newcomers chose to rent from the outset. The timing of a home purchase depends for most on whether or not this is going to be home for the foreseeable future. Whatever stage you find yourself, Graham is able to offer a realistic appraisal of your borrowing limits based on your credit history, employment/self-employment history and down payment amount.
Borrowing limits should be carefully considered and allowance made for getting the most out of your new life in BC. Intended purchasers with little established credit history may wish to buy now for a shorter term and tolerate slightly higher rates for the first year or so. I can then renew terms with lenders at a better rate when credit scores improve. Graham is available for advice at no charge whether you are planning relocation to BC, a recent arrival, or settled here and require a free appraisal of their current mortgage requirements. Just simply complete the contact form below with the relevant details and Graham will be in contact with you shortly.
Summary
1. Even if moving to BC is still in the planning stage, contact Graham at your earliest opportunity.
2. Think about your Canadian credit status, even before your permanent move. Established credit may mean real cost savings in terms of lower interest rates and arrangement fees when the time comes to make that purchase.
3. Consult an independent BC Mortgage Broker . Chartered banks offer only their own products and have less flexibility when it comes to less than ideal credit situations.